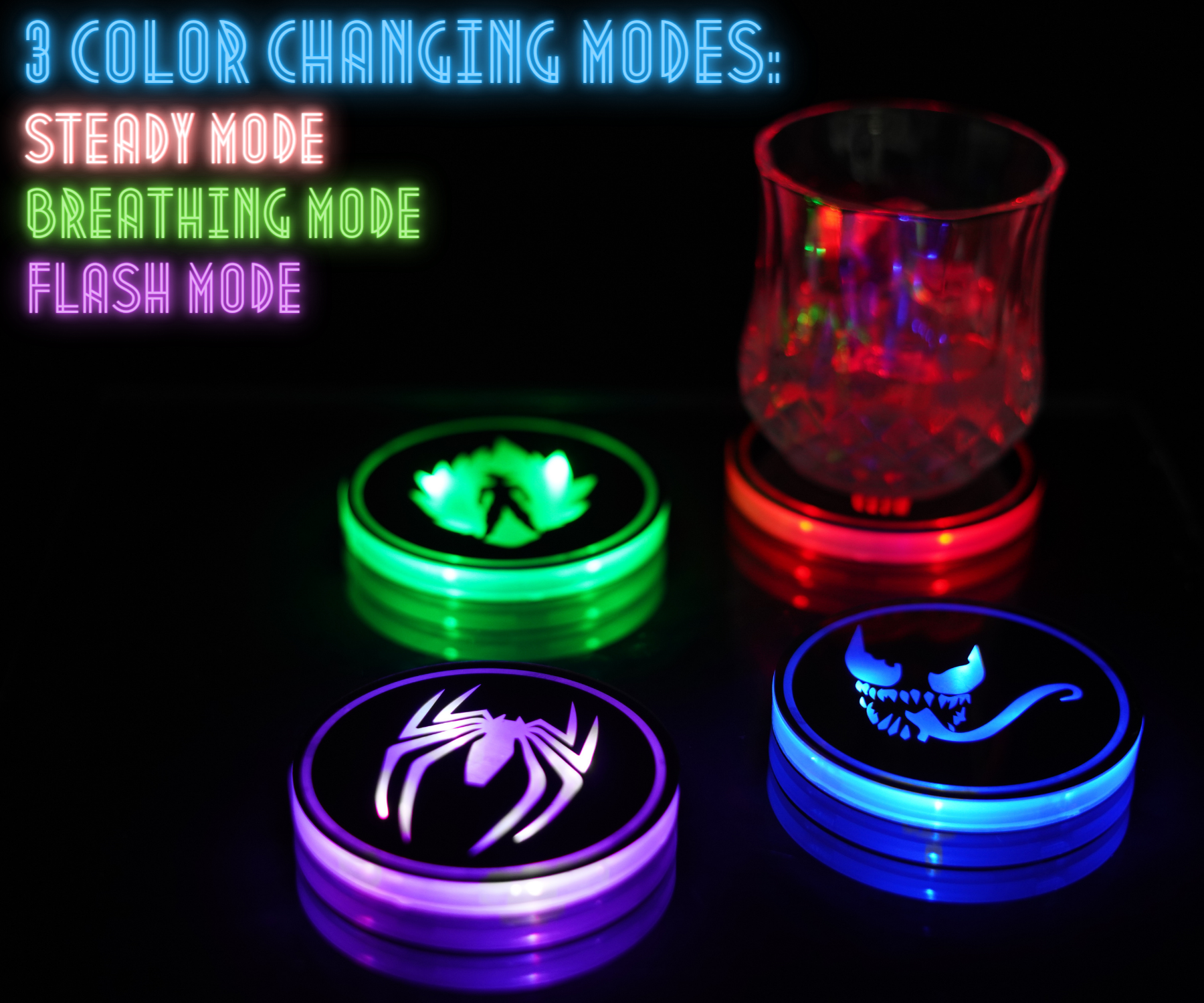 Anime Coasters: Gaming Coaster
FREE DELIVERY WITHIN THE USA
---
Starting at $42 /mo with Affirm . Prequalify now
Guaranteed safe checkout
Coaster: Anime Gaming Coasters
Durable and Reusable Coaster Set - All gaming anime coasters with light have rechargeable batteries (installed in the product in advance). Our RGB Coasters can last over 8 hours once they are fully charged. A USB charging cable is included with the gamer coaster set.
Scratch-Free Mirror Finish Video Game Amine Coasters - Protect your tables, desk, bar, and surfaces free of scratches and use the coasters the day as well as night. A great addition to game room accessories and decor, nerd room decor, anime game room decor, and man cave decor.
Gifts for Gamer Boyfriend - If you are looking for a nerdy gift or man cave stuff for gaming room decor, these geek gifts are perfect for you this Christmas. Impress your friends with this set of 4 cool coasters created by independent artists.
Innovative and Stylish Gaming Desk Accessories - These water spill-resistant, colour-changing cute anime coasters have 7 different colours and 3 colour-changing modes - Flash, Breathing, and Steady Mode. Use Power On/Off to change colours and modes
High Brightness Meme coaster for Gaming Setup - These RGB accessories are perfect for video game room decor.
What's in the box: 
4 LED coasters with of Diameter 3.7 inches and 1 USB Cable Charger
Features: 
Play Avery 3D Glow in the Dark Gaming Coasters 
By Gamers for Gamers 
These Play Avery coasters are personally designed by gamers for gamers
Gaming coaster for your gaming mugs
Designed for one-handed operation, they will not stick to your mugs
Great game room decor for all gaming setup
Gaming Light
A fluorescent or glow-in-the-dark coaster that adds gaming lights to your gaming setup
Perfect addition as a man cave decor or gaming room decor
Have fun with great friends and serve them drinks on these cool glowing coasters
Highest Quality Drinks Coasters
Made of the highest quality soft PVC to ensure protection to gaming desks
Soft bendable PVC to prevent scratches and watermarks on table, desk, or bar
Designed to weigh enough so that it does not stick to glass or cups when drinking
Dimensions
Coasters are designed to fit your gaming glass, mugs, and cups
9cm or 3.5 in diameter and 3mm thick
Great for cold drinks to catch condensation and hot drinks to protect furniture from heat
Note: For maximum fluorescent effect, shine the coaster under bright light sources before using them in a dark game room.